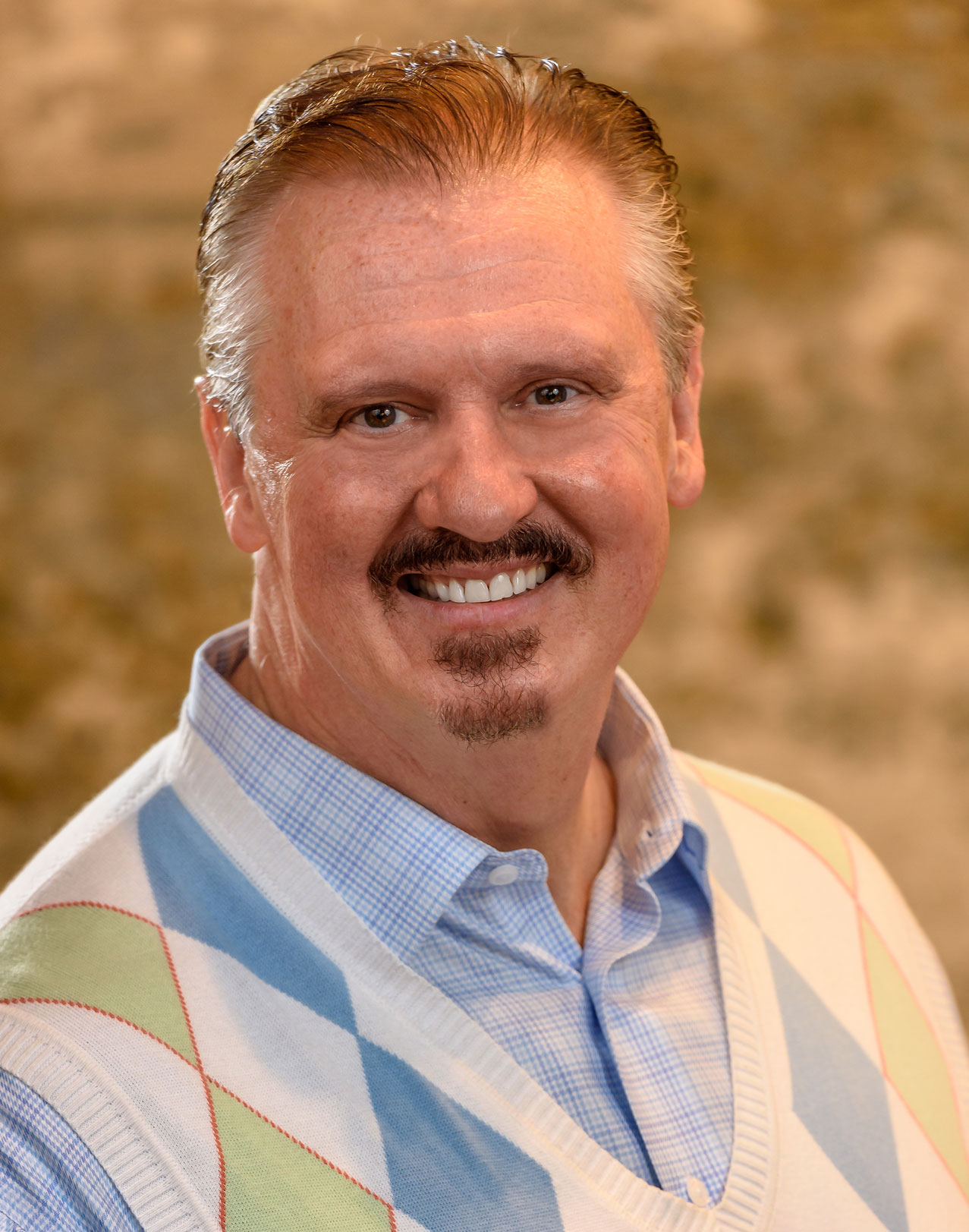 About Us
Traditions is an award-winning interior design firm located in Edmond, OK. Our unique business model, incorporating professional commercial and residential design along with a showroom offering products from nearly 200 manufacturers, offers our clients the best of both. These two distinct arms of our business work hand-in-hand to provide homes and businesses of all sizes with creative design solutions accompanied by factory-direct pricing on flooring, tile, lighting, cabinet hardware, and furnishings of all types.
Our interior designers and home stylists will listen to your personal tastes and lifestyle needs to provide a design solution tailor-made for you. By listening and clearly communicating goals and project direction, we'll collaborate with you to create a well-crafted design that is uniquely yours, all within a desired budget.
Our Team
J. Mark Taylor – Principal Interior Designer

Owner and principal designer, J. Mark Taylor, Assoc. ASID, RCID, is an award-winning designer that has been creating captivating and inspiring environments in homes and offices for nearly 30 years. His commercial projects include banks, retail, churches, healthcare and educational facilities. His designs are a part of several iconic buildings and landmarks in Oklahoma as well as in countless luxury residences. His designs can be seen in several other states, and have appeared frequently in magazines, newsprint, and on HGTV.
Mark is serving his third term on the Board of Governors of Licensed Architects, Landscape Architects and Registered Commercial Interior Designers of Oklahoma, where he served two years as Chairman. He has served six years as a member of the Board of Directors of the OKC Philharmonic, a serves as a chair and advisor to the ASID Oklahoma Board.
Mark and the Traditions team take pride in creating custom environments that are beautiful, functional, and safe, and reflect their clients' personal style and taste.
Grayson Ingram – Senior Interior Designer
Grayson Ingram graduated from Oklahoma Christian University's interior design program. He has been a part of the Traditions interior design team since August of 2021, designing both commercial and residential projects. He is a skilled draftsman and space planner, is exceptionally gifted with color coordination, and creates beautiful 3D renderings.
Grayson has been interested in interior spaces and how they work together from a very young age. He later found his passion in expressive color and in the interior design field. He is from Dallas, and has also lived in Tanzania, but has come to love living in the OKC metro area and looks forward to a long career in interior design
Virginia Taylor – Showroom Manager
Virginia Taylor is a talented artist and designer, with over 25 years of experience in the interior design field. Her gifting can be seen all around our showroom, both in the selection of our stocked products and in the beautiful and creative vignettes she designs using them.
Having designed and managed Oklahoma's largest fabric, trim, and wallpaper showroom, she is no stranger to assisting our clients with special orders of all sizes. Virginia is well-acquainted with our numerous vendors and their products and is always ready to assist our clients in finding the perfect fit for their homes.
Logan Johnson – Logistics and Construction Manager
Logan has been with Traditions since 2018, and is a graduate of the University of Central Oklahoma. Having grown up in construction-related fields, he has been around jobsites most of his life. Logan's detail-oriented approach makes him a huge asset to our team. He and his wife Maddie are avid dog lovers.
Josef Curtis – Receiving and Logistics
Joseph has been a part of our team since 2022 and is a joy to be around. Along with receiving and warehouse duties, he is one of the bright, happy faces you will see delivering our products to your office or home.
Carol Stith – Floral arranger / Staging
Carol has been a part of our team since 20??. She creates the majority of the permanent floral arrangements, trees, and plants that beautify our showroom and our projects. As a gifted designer with a keen eye for style and design, she assists in staging and accessorizing our installations, and takes a lead role on our holiday décor teams.
Jeff Hurt – Custom Framing
Jeff has decades of experience creating beautiful custom framing. He joined the Traditions team in 2015, following the sale of the property for his downtown Edmond studio, University Art. He is a master framer, and can turn your original artwork or prints into well-designed pieces for your home or office. He also specializes in framing sports jerseys, and creating shadow boxes to turn your family heirlooms into amazing pieces of art. Virtually anything you can dream up in the way of customized framing, Jeff can handle with artistic perfection! Let us quote your project. You'll be surprised at the value we offer. Please call our showroom in advance to make an appointment with Jeff.